The 5th Annual Tour de T1D was a great success!! We couldn't have done it without the volunteers, participants and donors—Thank you all!!
Please visit the Past Events page for details and the gallery for some pictures as we add more from participants as they send them to us.
The 6th edition will run on September 24, 2023. Location TBD—stay tuned!
We hope to see you next year!
What you've accomplished in 2021
We have finalized the design of this year's jersey. A great addition to your existing selection of cycling apparel, this high quality jersey available in relaxed and race formats from Jakroo can be purchased directly from the Tour de T1D Store. Order now to wear proudly and show your colors on September 25th.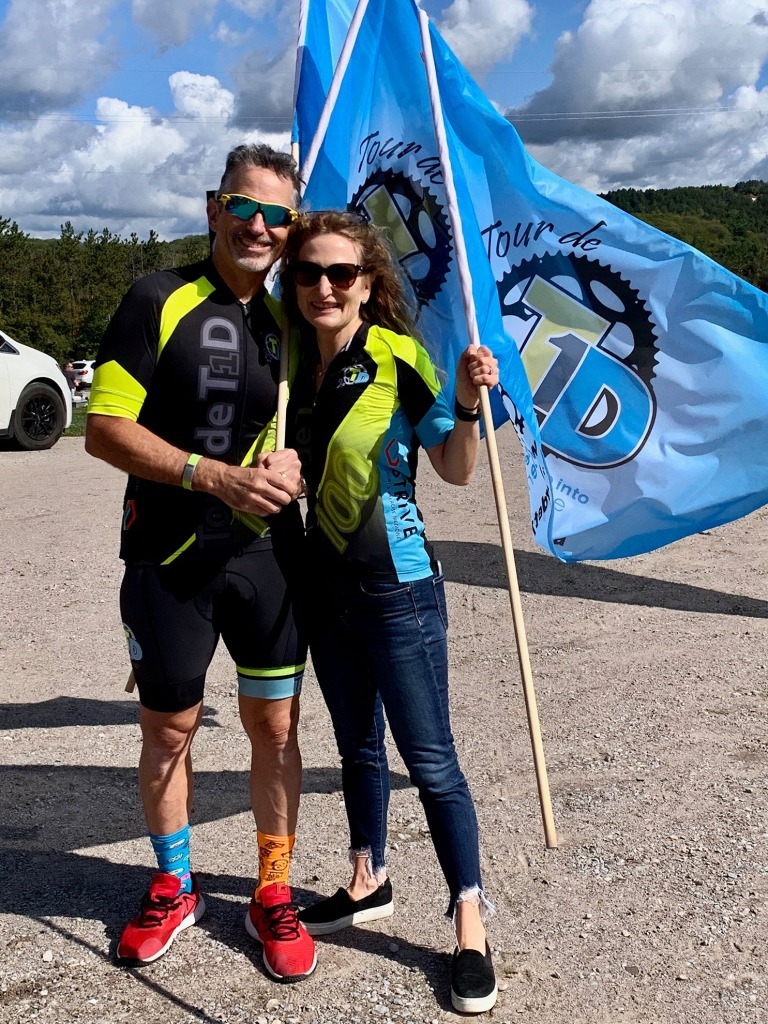 In 2016, Barrie physicians Drs Darlene Newnham and Richard Goudie's son Lukas was diagnosed with Type 1 Diabetes (T1D) at the age of 14.
In 2018, Lukas's parents combined their passion for cycling with their desire to raise awareness and funds to improve the lives of youth with T1D. Since no large scale outdoor cycling event existed in Canada, they created the Tour de T1D. To date, their ride has seen over 300 riders and raised over $80,000.00. Their dream is to see this ride become a recognized annual T1D event drawing riders from all over Canada.
T1D is an autoimmune disease for which no cure exists.
It is still considered a lifelong condition managed with insulin via repeated daily injections or an insulin pump providing continuous delivery.